Week 24: little details and exterior
Possibly three weeks to go (hahahaha) until the work in the house will be done.  Nah.  Probably not.  But, we are hoping for pre-Christmas.  We've put off our holiday and Roy will be around to help me decorate.
I've started to search for specific items for within the house and we found the pendant lights we'll use above the island.  My husband doesn't like most of my entry way (front hall) light suggestions as he sees them as outdoor lights, so I'm trying to come up with a compromise.  What do you think of those below?
We've begun to figure out what we're doing for our kitchen/dining table.  My husband has researched something a bit different – a pool table which can become a dining table. Very different.  He actually found one I like.  So we're considering it.  We measured the space and there should be enough for a small table (6′ by 3′) which will have a table top along with the pool table bit.  We're still trying to figure out the exact colour of the wood as well as what sort of chairs, but my husband would prefer fabric covered chairs, so I think we'll go with it.
We have definitely found the stool we'll use for our island (we'll get 4):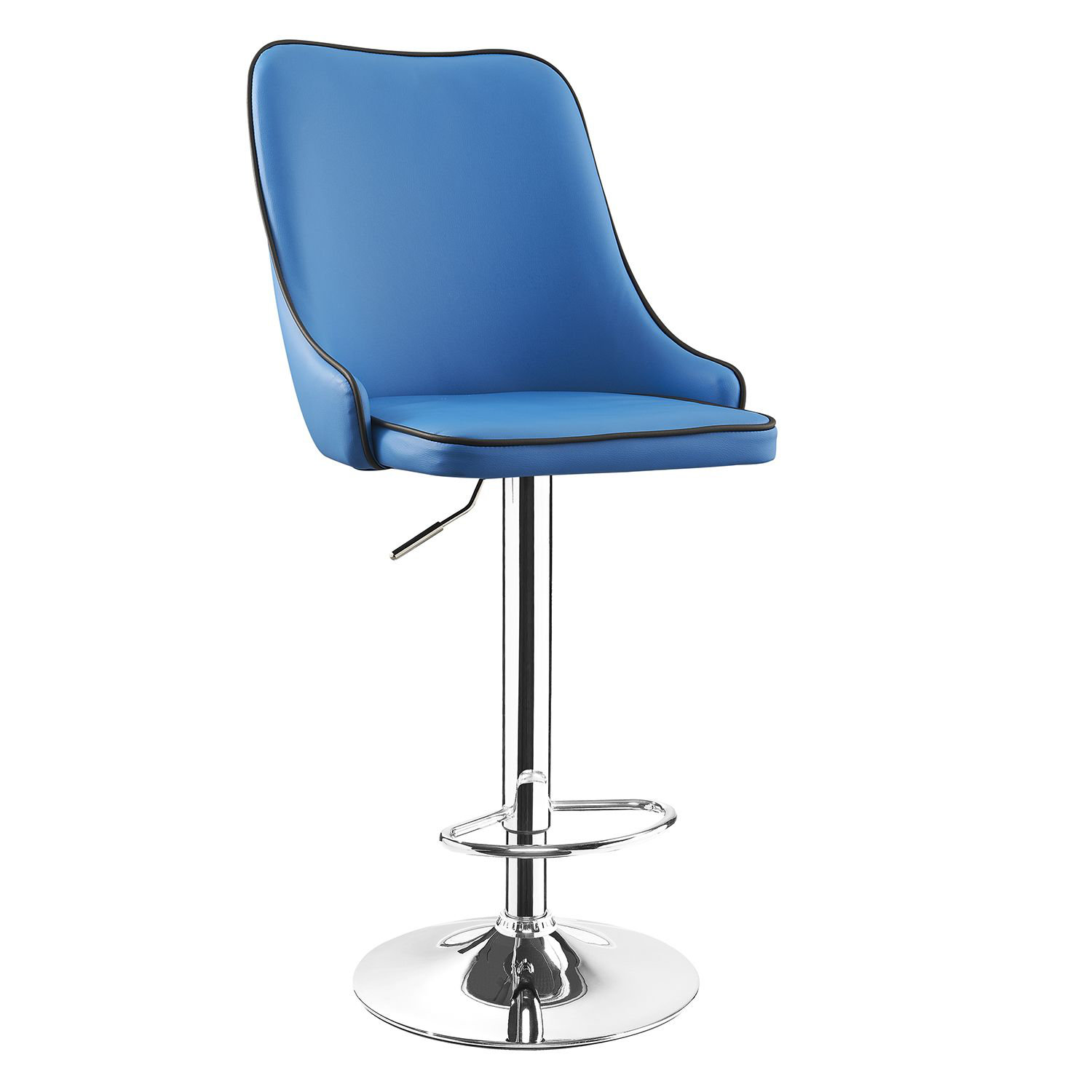 The colour will work well with our island pendants (gives you a hint as to what they'll look like) plus they are adjustable.
Some of the small changes around the house…
The exteriors of houses in London are quite different from what I was used to in the States.  The house I grew up with had vinyl siding, some of the houses nearby had wood siding and some in the cities I lived where brick. But NONE had pebble dashing.  What is that?
Also known as roughcast, pebble dashing is a coarse plaster surface used on outside walls that consists of lime, and sometimes cement mixed with other items.[1] The materials are mixed into a slurry and are then thrown at the working surface with a trowel or scoop. The idea is to maintain an even spread, free from lumps, ridges or runs and without missing any background.  It was used a lot in the 1920 and 1930s as it was easy to do and didn't need a lot of skill (due to WWI there were a lot of skill sets missing).  It also lasted a very long time and was cheap.  I think it's SUPER ugly.  Below is an example similar to our house:
Ours was damaged with all the house work so we're getting new rendering.  What you can see in the pics above is the insulation that is under the render.  We're using K-Rend, which is a silicone product that goes over insulation.  We're doing exterior insulation as the walls could not be insulated (typically houses built in a similar era had cavity walls – this type of house does not, so cannot be internally insulated) and then the render will be put on top.  We chose a grey (granite) which is a medium grey colour. As we live on a busy street in London, the exhaust tends to colour lighter coloured houses, making them look dirty.  We're hoping that this colour will help.
The electrics (plugs, switches, etc) are slowly being put in place. I really like what I selected, which is a brushed steel.  We also have the new underfloor heating thermostat in place for our master bathroom – yay!
So, what's coming up this week? I'm expecting that the rest of the electrics will be put in, that the lights on the 1st and 2nd floors will be installed (other than the hallway), and that they'll begin to paint the halls and staircase walls.  I know they are doing the rest of the prep work for the walls in the kitchen and living room, so may get to painting those as well.  We'll see.
On Tuesday, we're having a guy come to quote for the carpet on the staircases, 1st floor hallway, 2nd floor bedroom and the office.  We have carpet for the other bedrooms, so we'll get a quote for re-instillation. We went to pick out the carpets this weekend with my mother-in-law who approved the colours.  We're doing a champagne colour on the 2nd floor (mother-in-law's room) which hopefully will go with the vanilla yellow walls, a pale grey in the office (to go with the denim blue) and an ash colour for the stairs/hallway – similar to this (in colour & style) which is a good neutral:
We selected our beds and mattresses.  I have to say that our favourite bed company is the Original Bedstead Co.  We already own several of their beds.  We are getting a super king for ourselves and a twin/single for my mother-in-law (it's what she wants).  We also own the Arran bed in chrome and the Virginia in satin white.  Fabulous!  Here's what we're getting:
Mother-in-law's bed.
Our bed